The Top 10 Immersion Tools to Get Fluent in Japanese Anywhere
Oct 25, 2023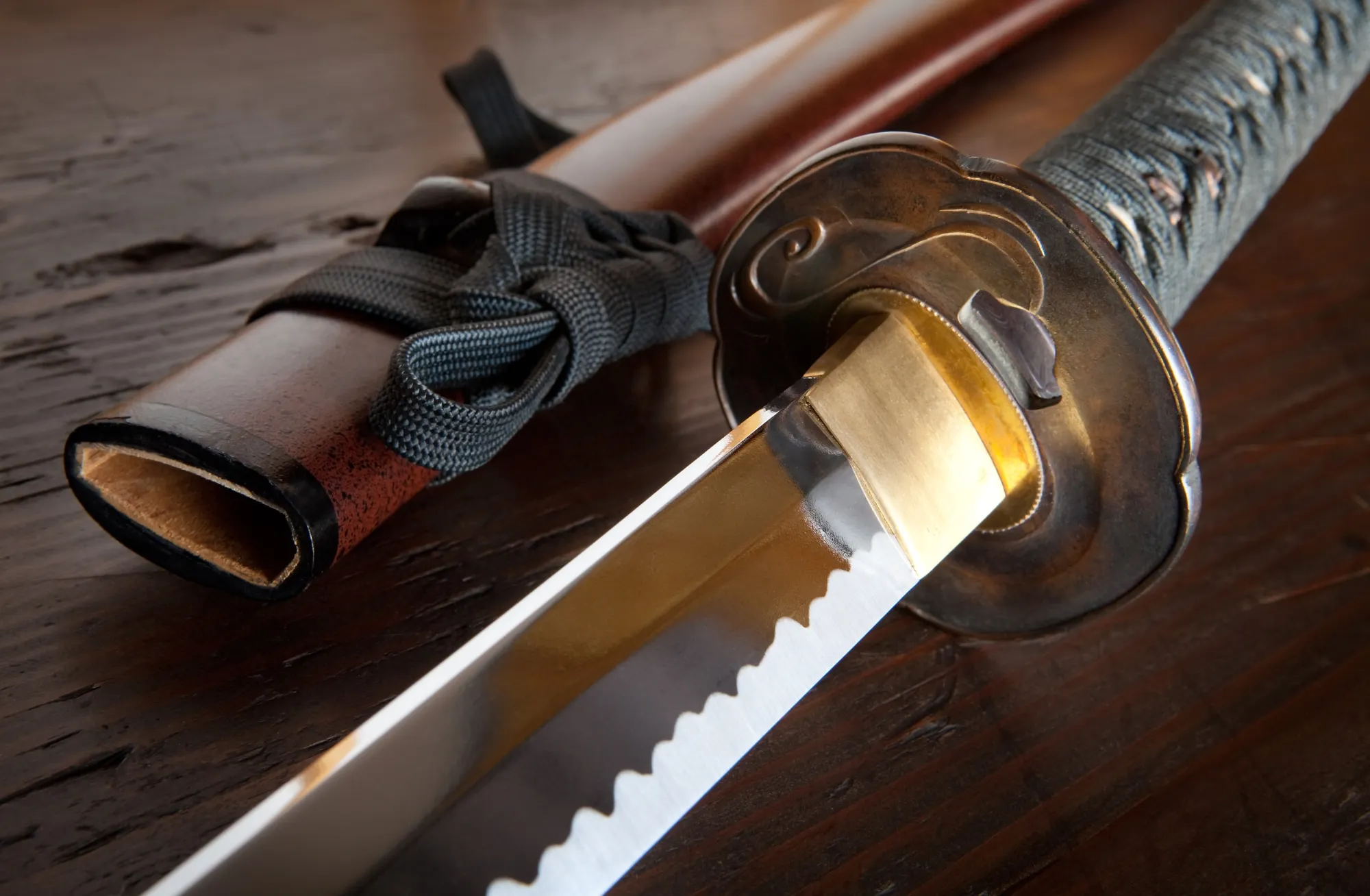 "We should remember the warning of the wise Grail knight in Indiana Jones and the Last Crusade: 'You must choose, but choose wisely, for as the true Grail will bring you life, the false Grail will take it from you.' Choose the highest-yield material and you can be an idiot and enjoy stunning success. Choose poorly and, as the Grail knight implied, you're screwed no matter what. You'll chase your own tail for years."
―Tim Ferriss, The 4-Hour Chef
Choosing the right Japanese language learning tools can be a daunting task. Today's Japanese learner has a nearly endless pool of potential materials to choose from, and if you're not careful, you will get stuck looking for resources instead of actually learning the language.
To help you avoid such "analysis paralysis," here is a list of my all-time favorite Japanese resources, including a selection of apps, books, courses, movies, shows, podcasts, and YouTube channels.
I have tested hundreds of Japanese resources during my journey to learn the language and while writing my book Master Japanese: How to Learn Japanese Anywhere in the World, and these are the best I have found to date.
If you use just ten resources on your path to Japanese fluency, make it these essentials.
Best Japanese Dictionary App: Nihongo
There are lots of great Japanese dictionaries available today, but one shines above all the rest: the Nihongo app for iOS. The dictionary was created by Chris Vasselli, a software developer who formerly worked for Box, Subspace, and IBM (listen to my interview with Chris on The Language Mastery Show).
Here are my favorite features:
The "Clippings" feature which allows you to easily read authentic content.
Flashcards are automatically created based on words you've looked up.
You can add photos to definitions and flashcards to create a visual context.
The Safari extension adds furigana readings on Japanese web pages.
💡 Pro Tip: If you are on Android, try the free Japanese dictionary app instead. For my recommended online and desktop dictionaries, see my post The 8 Best Japanese Dictionary Apps for Web, Mobile & Desktop.
Best Japanese Flashcards App: Skritter
Skritter is the world's best app for mastering Chinese characters―period. Their global team of language badasses includes Jake Gill, the CEO of Skritter and a former grad student in Teaching Chinese as a Second Language, and Olle Linge, the app's Lead Content Creator and the founder of Hacking Chinese.
My favorite features include:
Use of "active recall" (writing characters out on the screen instead of just passively assessing your knowledge).
Non-intrusive handwriting guidance that improves your penmanship and helps gently remind you of the next stroke when you forget.
3-sided flashcards that quiz you on each kanji's writing, meaning, and pronunciation separately.
Spaced repetition that optimally scheduling reviews for when you are just about to forget something.
Useful study decks for popular books like Genki and Remembering the Kanji, all five JLPT levels, and topics like planets, colors, etc.
+ Use this link to get 10% off Skritter
💡 Pro Tip: A good free alternative is Anki, a popular spaced repetition app available on all major platforms. For more about Anki and spaced repetition, see my post 3 Ways to Supercharge Your Memory and Master New Japanese Words, Kanji, Grammar & Beyond.
Best Japanese Course: Japanese Uncovered
StoryLearning's excellent story-based courses train you to think in your target language by presenting the language in a natural, contextual way (similar to how you learned your first language as a kid). Instead of trying to artificially force a language into your head through boring textbooks and ineffective apps, Japanese Uncovered teaches you new words and structures in-context through the power of story.
I especially like that the course:
Helps you master Japanese through stories, not rules.
Works with—not against—how our brains naturally acquire languages.
Blends the perfect mix of expert guidance and independent, self-paced learning.
+ Get a free 7-day trial for Japanese Uncovered
🎙️ Go Behind the Scenes: Learn more about StoryLearning's creator Olly Richards in this 2-part interview on The Language Mastery Show.
💡 Pro Tip: Also check out Olly's book Short Stories in Japanese for Intermediate Learners published by Teach Yourself.
Best Podcast App: Overcast
Podcasts are one of the best tools for language learning:
They are usually free.
They cover a diverse range of topics.
They enable automatic syncing of new content to your device.
They allow you to learn as you commute, walk, do chores, etc.
There are dozens of good podcast apps to choose from, but I think that Overcast is currently the best option available. My favorite features include:
Smart Speed: Shortens silences without distorting the speaker's voice.
Voice Boost: Ensures smooth, clear audio throughout each episode.
Playlists: Group podcasts by topic and add episodes to your personal Queue.
💡 Pro Tip: Unfortunately, Overcast is only available on iOS. If you are on Android, try the free Google Podcasts app instead.
Best Japanese Podcast: Nihongo con Teppei
Nihongo con Teppei is a podcast hosted by Teppei Sensei, a popular Japanese teacher on italki who has taught over 8,000 lessons to date! He is learning English and Spanish himself, so he knows exactly what it's like to learn a language and uses the same methods to teach others Japanese. Each episode of short, presented only in Japanese, and full of useful vocabulary and cultural insights. There are actually two shows, one for beginners and one for intermediate learners.
+ Subscribe to the beginner podcast
+ Subscribe to the intermediate podcast
💡 Pro Tip: If you are looking for a more structured podcast that also includes transcripts and learner tools, check out JapanesePod101.
Best Streaming Service: Netflix
TV shows and movies are a great way to immerse yourself in Japanese, practice your listening skills, and strengthen your vocabulary. Netflix is one of the best streaming sites for language learning due to their large library of foreign content and extensive dubbing and subtitle options. Here are a few of my favorite Japanese shows on Netflix:
💡 Pro Tip: Install the free Language Reactor extension for Chrome to enable interactive subtitles, a pop-up dictionary, and the ability to save words and phrases (which can then be exported to Anki). For more Netflix tips and recommended shows, see my post How to Immerse Yourself in Japanese Using Netflix.
Best Japanese YouTube Channel: Sushi Ramen (Riku)
YouTube videos are another great option for Japanese immersion, especially since they are short, entertaining, and free. There are TONS of good Japanese channels to choose from, but Sushi Ramen (Riku) is a good option for those wanting to learn as they laugh. The comedy channel is created by HORIUCHI Riku (堀内陸), a 20-something Tokyoite who films elaborate experiments and goofy challenges. The channel is so named because sushi (寿司) and ramen (ラーメン) are his two favorite foods.
Here are a few videos to start with:
+ Subscribe to Sushi Ramen's YouTube channel
Best Place to Find Japanese Tutors: italki
italki is my preferred place to find Chinese tutors. The community boasts over 3 million users from more than 100 countries, and has thousands of tutors to choose from, including free language exchange partners and low-cost professional teachers. Here are some features that I find especially useful:
Their tutor rating and review system helps you find someone who is a good fit for your interests, goals, and learning preferences.
Their scheduling tool helps ensure that you and your tutor show up at the right time despite different time zones.
You can see which other languages the tutor speaks. For example, you may see that you and your Japanese tutor have both learned Spanish.
+ Get $10 in free italki credits when you sign up
Best Japanese Reading App: Satori Reader
The fabulous Satori Reader app provides level-appropriate Japanese reading and listening practice. Learn in-context through stories, news, folktales, and more.
Here are my favorite features:
Multiple kanji levels from "None" (0 characters) to "High school, year 3" (2,136 characters)
3 character display options: ① all standard kanji, ② level-based kanji only, or ③ kana only
3 furigana display options: ① above all kanji, ② above level-based kanji only, or ③ off
Spaced repetition flashcards with customizable intervals
💡 Pro Tip: Another good choice is LingQ (pronounced link), which lets you learn multiple languages using authentic content (e.g. news stories, blog posts, subtitles from Netflix, etc.). The company was co-founded by Steve Kaufmann, a hyperpolyglot who has learned 20 languages to date using the input-based method that LingQ is built upon.
Best Japanese Graded Reader: NPO Tadoku Supporters
The Japanese Graded Reader series (レベル別日本語多読ライブラリー) from NPO Tadoku Supporters includes numerous volumes broken into five levels:
The books cover a diverse range of topics, including:
biographies
culture
daily life
fiction
folktales
history
horror
humor
mysteries
romance
Each volume includes:
Stories printed in vertical text (except Level 0, which is printed horizontally left to right), with furigana readings next to all kanji
Drawings and photographs to create context and increase comprehension
Companion audio CDs to strengthen your listening skills
+ Buy Tadoku book bundles on Amazon
Hungry for more Japanese resources?
My book Master Japanese: How to Learn Japanese Anywhere in the World shows you exactly how to learn Japanese using my Anywhere Immersion Method (AIM), and includes hundreds of John-tested, John-approved Japanese learning resources.