The Top 10 Tools for Learning Japanese Through Online Videos
Dec 17, 2019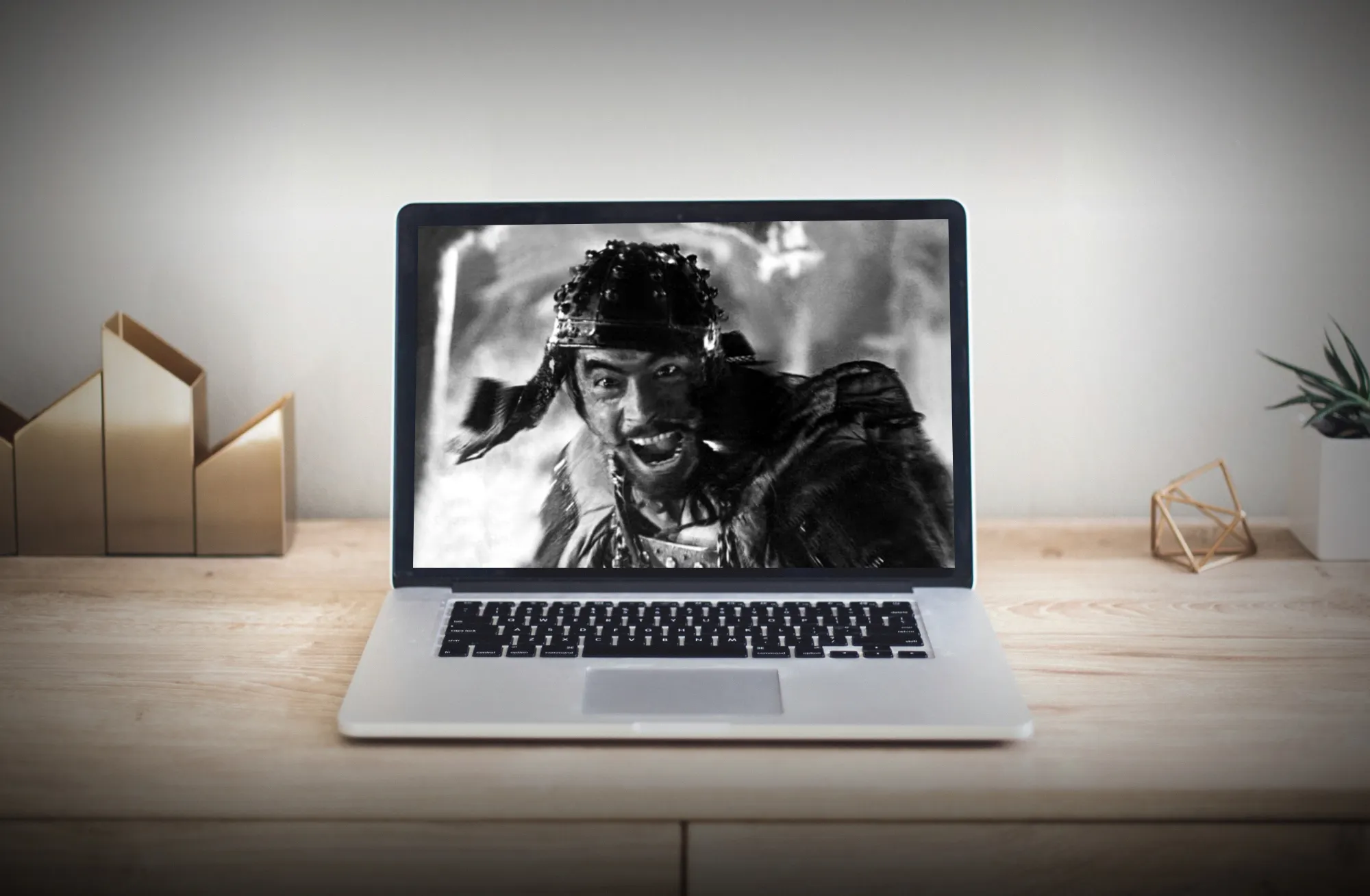 TV shows and movies are excellent ways to immerse yourself in Japanese anywhere in the world. Here are my top 10 favorite tools for learning Japanese through online videos.
1) NordVPN
Installing a VPN (Virtual Private Network) on your computer, smartphone, etc. unlocks tons of foreign language TV shows and films that are usually blocked when outside the country where they are made.
For example, there are original Japanese shows only available in the Japanese version of Amazon Prime Video, which you can only watch if you if 1) you are in Japan, or 2) you have a VPN that gives you a Japan-based IP address.
VPNs have the added bonus of increasing your online security, especially when using unsecured Wi-Fi networks at coffee shops, airports, etc.
I've tried quite a few VPNs over the year years, and NordVPN is my favorite so far. I especially like their slick apps for Mac, Windows, iOS, and Android that let you quickly change your server location with just a few clicks/taps.
2) FluentU
Watching authentic Japanese video content like YouTube, TV shows, movies, music videos, commercials, etc. can be a great way to pick up new vocabulary, phrases, and structures within fun, meaningful, engaging contexts. Video is also especially good for helping improve your listening and pronunciation skills. There is just one problem: most videos created for native Japanese speakers are beyond the reach of beginning learners.
FluentU solves this problem by providing interactive subtitles in kanji, hiragana, and English that allow you to look up words on the fly using their built-in dictionary (which includes contextual definitions and links to other videos that use the word or phrase).
You can then save new words to your personal vocab list and practice them using FluentU's multimedia flashcards complete with video clips, audio, and images.
3) Netflix + Language Reactor Chrome Extension
Netflix now has hundreds of Japanese-language anime, TV shows, and movies, including many Netflix Originals produced by Netflix Japan.
To get the most out of Netflix for language learning, make sure to use the Chrome extension Language Reactor which adds interactive subtitles, a pop-up dictionary, and adjustable playback controls.
I also recommend importing Netflix subtitles into LingQ (a great tool for building vocabulary through authentic content) using the LingQ Importer Chrome extension.
4) CrunchyRoll
With 45 million registered users and over 2 million subscribers, Crunchyroll is the world's most popular destination for anime. With the basic service, you can stream for free in a web browser, but you can remove advertisements, get access to the full library, stream videos in high resolution, and watch on other platforms when you upgrade to premium ($6.95 a month with a 14-day free trial).
5) Hulu
Hulu is one of the best destinations for high-quality Japanese anime. They also have a decent number of Japanese films to choose from. Note that most Japanese content on Hulu automatically plays with Japanese audio and English subtitles. However, be aware that many anime also have a version with English dubbing (which we obviously want to avoid for the purposes of learning Japanese). To tell which is which, look for Sub instead of Dub at the beginning of the show title.
A bit of fun trivia for you: the name "Hulu" is based on two Chinese words with the same basic pronunciation but different tones, húlú (葫蘆, "bottle gourd") and hùlù (互錄, "interactive recording"). According to the company blog: "The primary meaning interested us because it is used in an ancient Chinese proverb that describes the Hulu as the holder of precious things. It literally translates to "gourd," and in ancient times, the Hulu was hollowed out and used to hold precious things. The secondary meaning is "interactive recording." We saw both definitions as appropriate bookends and highly relevant to the mission of Hulu."
6) Amazon Prime Video
If you are an Amazon Prime member, you can access a fair number of Japanese TV shows and movies on Amazon Prime Video. As of writing, there are 605 Japanese titles available for streaming, 33 of which are available for free to Prime Members (the balance being available for rent). Not a massive number, but hey, this is plenty of content to immerse yourself in Japanese right from your TV or smartphone, transforming otherwise wasted time into productive language learning. There are even a few Japanese language Prime Originals (日本オリジナル), which were previously available only in Japan but are now available to stream outside the country.
Note: The Japanese version of Amazon Prime Video has a much wider selection of Japanese content, including popular TV dramas like Trick (トリック) and many Prime Originals only available in Japan. You can also watch popular American shows and movies with Japanese subtitles. The bad news? You will need a separate Amazon Japan Prime account to access the content, as well as a Japan-based VPN if you don't live in Japan. Also, many of the Japanese videos lack Japanese or English subtitles, so much of the content will be beyond reach unless you are at an advanced level.
7) Kanopy
Kanopy is a website and app that allows you to watch movies for free using your public library card. Once you register an account, you can:
Watch up to 7 movies per month.
Watch on your computer, TV, tablet, or smart phone (iOS or Android)
Save movies to your personal watch list
And best of all, Kanopy has many classic Japanese films that are hard to find on other streaming services (e.g. Seven Samurai).
8) TED Talks
TED was once an invite-only conference in Monterey, California attended by the who's who in the technology, education, and design industries (hence the acronym "T.E.D."). Today, the organization is a massive worldwide community, with local TEDx talks organized all the world. And best of all, all the talks are now recorded and streamed for free online.
Japanese learners can leverage TED Talks in three key ways:
Watch TED Talks with Japanese subtitles. As of writing, there are a few thousand TED Talks with Japanese subtitles. You can filter talks by Japanese and then further refine by topic (e.g. technology, entertainment, design, business, science, and global issues). Browse all TED Talks with Japanese subtitles available.
Use TED's interactive transcripts. All TED Talks have nifty interactive transcripts that let you jump to a specific part of the video by simply clicking a phrase in the text. To view the subtitles, simply click the Transcripts tab below the video and select 日本語.
Watch Japanese TEDx Talks: Most TED Talks around the world are presented in English to maximize global reach and impact, but there are a decent number of talks presented in Japanese. Check out the 5 inspirational Japanese TED Talks featured in this post from Japanese Level Up.
9) Viki
Viki is another great way to stream Japanese TV shows and movies for free. You can watch in your browser or using one of the many apps (e.g. iOS, Android, etc.). If you're curious, the name is a portmanteau of the words "video" and "wiki," a nod to the fact that subtitles in the app are crowdsourced from the Viki community.
10) NHK's High School Courses
The Japan Broadcasting Corporation (NHK) has created a series of free educational videos for Japanese high school students called Koukou Kouza (高校講座, lit. "high school courses") that can be very useful for adult learners of Japanese, too. Topics include history, culture, language studies, and more.