The Best 5 Japanese Podcasts for Beginners & Intermediate Learners
Jun 21, 2023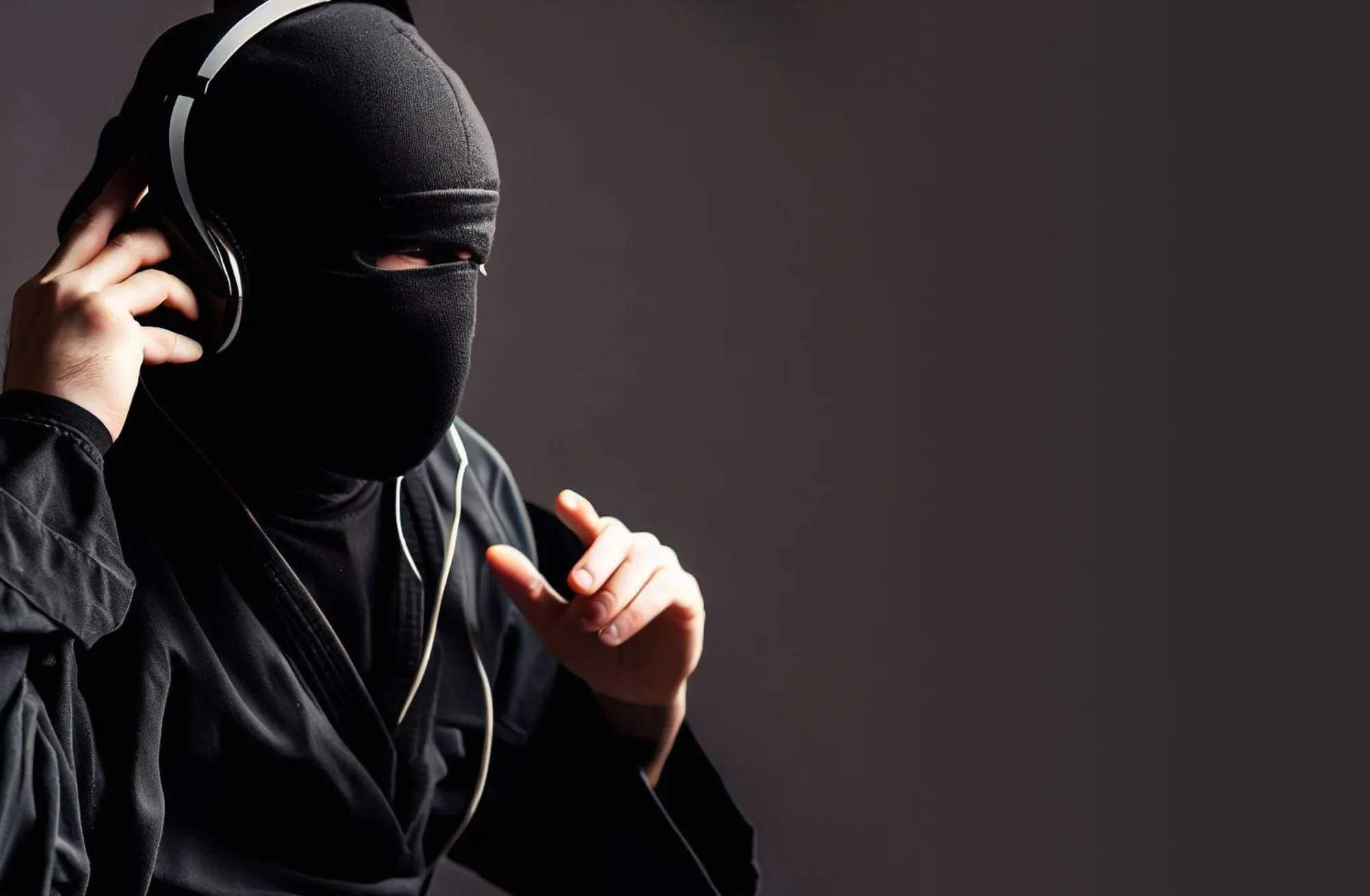 Understanding spoken Japanese is an essential half of becoming fluent in the language. You might be able to "speak" some Japanese by memorizing useful phrases, but you won't be able to have a real conversation until you can actually understand the responses that come back.
Your mission is made more difficult by the fact that, syllable per syllable, Japanese is one of the world's fastest languages (see this 2011 Université de Lyon study).
The solution? Tons and tons of exposure to spoken Japanese.
Watching Japanese TV shows and movies on Netflix, Prime Video, etc. can create a powerful form of immersion, but there is one big problem with video: you have to focus on a screen. This means you can't immerse yourself in Japanese while walking, working out, commuting, or doing chores, which is often the only time busy people have to fit in language study.
This is where podcasts really shine. Not only do they unlock what I call "Anywhere Immersion" (the ability to immerse yourself in Japanese anytime, anywhere), but podcasts also have many additional benefits:
They are usually free (or have reasonably priced subscriptions).
They often have transcripts, which helps increase understanding.
They are usually often short, which makes repetition easier.
So which Japanese podcasts should you listen to? There are tons to choose from today (there are over 5 million shows globally), but many are inactive and few are ideal for beginner and intermediate Japanese language learners.
The good news for you is that I'm a bit of a podcast nut and have listened to hundreds of shows over the years. In this post, I share what I believe are the best five podcasts for Japanese beginners and intermediate learners. Enjoy!
💡 Pro Tip 1: I suggest trying a few episodes from each to choose your favorite, and then going all in on one or two and working through their entire backlog of content.
💡 Pro Tip 2: If you are at an advanced level, ditch the "learner podcasts" below and enjoy some "authentic content" intended for native Japanese speakers.
1) Nihongo con Teppei
Nihongo con Teppei is hosted by Teppei, a popular Japanese teacher on italki and prolific podcaster. To date, he has published nearly a thousand podcast episodes and taught over 8,500 italki lessons!
⚠️ Note: Teppei has a few different shows and feeds:
Nihongo con Teppei (original 700 episodes)
Nihongo con Teppei Z (new show for intermediate learners)
There is a lot to like about his podcasts:
Each episode is short (usually about four minutes)
He speaks in Japanese only (even in his beginner show)
He uses clear, concise, foreigner-friendly Japanese
Teppei is an extremely empathetic teacher and knows exactly what it's like to struggle through a foreign language (he is learning English and Spanish himself).
💡 Fun Fact: His Spanish studies influenced the name of his podcast: "con" means "with" en español.
+ Listen to Nihongo con Teppei
2) Japanese Pod 101
Japanese Pod 101 is more than just a podcast. While some content is available for free on their site or on popular podcast platforms, a premium subscription unlocks:
The entire library of audio and video lessons (3,800+).
Line-by-line audio dialogue for bite-size learning.
Resources from absolute beginner to advanced.
Custom podcast feeds for your level and interests.
Complete transcripts in English, roumaji, and kanji.
A personal word bank and spaced repetition flashcards.
Use of the Innovative Language app for on-the-go study.
+ Create a free Japanese Pod 101 account
3) The Real Japanese Podcast
The Real Japanese Podcast is hosted by Haruka (はるか), a native Japanese speaker and teacher living in Tokyo. Each episode covers a specific topic (e.g. video games, pets, sports, sleep, phobias, etc.), and includes a complete transcript on the companion website and full subtitles on her YouTube channel.
⚠️ Note: She speaks in ONLY Japanese in her podcasts (which I think is ideal), but this fact may make the show out of reach for beginners. However, using a popup dictionary like Rikaikun as you work through the online transcript can help make the content a bit more accessible for lower levels. Or you can import the transcripts into LingQ to look up, save, and master new words and phrases.
+ Listen to The Real Japanese Podcast
4) The Miku Real Japanese Podcast
The Miku Real Japanese Podcast is hosted by Miku (みく), a native Japanese speaker who teaches authentic Japanese you won't find in most textbooks. In addition to highlighting common Japanese mistakes and cultural faux pas, she also shares diverse conversations recorded with other Japanese native speakers. They try to speak a bit more slowly and carefully for the sake of less advanced learners, but for the most part, this podcast is a great way to practice listening to natural conversations.
⚠️ Note: Be careful not to confuse Miku's show with Haruka's similarly named podcast above.
💡 Pro Tip: I highly recommend checking out Miku's YouTube channel, too. She's quite funny and uses comedy to good effect to help the Japanese medicine go down.
+ Listen to The Miku Real Japanese Podcast
5) Bilingual News
Bilingual News (バイリンガルニュース) provides a weekly overview of current events and news in casual, unedited Japanese and English. Each episode starts with cohost Mami (マミ) presenting in Japanese, and then cohost Michael (マイケル) providing the translation in English. They then discuss the topic in a mix of Japanese and English.
💡 Pro Tip: You can get full transcripts and timestamps for each episode through the companion app.
______________________
So there you have it: five Japanese podcasts to help you strengthen your listening skills, get used to the rapidity of Japanese speech, and learn on the go.
P.S. If you haven't already, check out my own podcast, The Language Mastery Show, in which I interview the world's best language learners. Get an inside look at how polyglots, linguists, and everyday people master languages the smart way.